ParaSait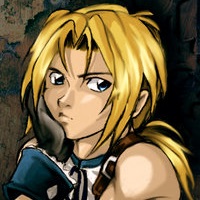 Joined: 26 June 2007
Posts: 1478
30 March 2010 00:37 (UK time)

Hmm... so you mean a subjective answer?

Well, the main thing that makes me like games is the fact that I crafted em myself.

In fact it's mainly the satisfaction of having accomplished something after all the crampy fingers, weird runtime errors and headaches.



Now. If it is on the part of games that I did not make myself (which is of course still the major part), it has to be the satisfaction of thinking out strategies, be wise in every action, and learn from my mistakes. Welcome to the world of roguelikes baby



There's also the 3rd part, and that is the relief I get after a "oh shit I have to go to the other side of the building to use this item", only to result in more doorways, locks and keys. And that while you can get killed any time (literally that is, heart-attack style) by either monsters that can randomly jump through windows etc, and the psychological threatening the game does to you. I'm a Silent Hill & Resident Evil guy



Last but surely not least is also the aspect of story. If there is something that makes me fully enjoy games, is a deep storyline that completely surrounds you as if you were the protagonist yourself. You get to know someone in the game, completely trust him/her, then he/she gets killed by the big bastard, and then the juicy revenge at the end.
What I wanna say is... of course that juicy fight at the end can only be fully enjoyed if you have a reason to fight.

So you see I am mostly a patient, slow-paced gamer, but there is one exception...

1 game, where the only objective is kill kill kill, totally no story, and kick some big baddy's butt at the end with no appearant reason other than pure bloodlust.
Doom!

---



This link is dead. It's only still here because, err... yknow, it's some sort of... memorial.



You need to login to create posts in this thread.