ParaSait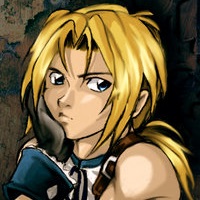 Joined: 26 June 2007
Posts: 1478
07 May 2010 21:44 (UK time)



Yet Another Bizarre And Seemingly Random, Yet Perfectly Solvable Riddle


Yes, I hope your brain cells have recovered from their Mysterious Candy Case torture (oh I'm sure you remember it

), cause here I am again with another bizarre, but innovative riddle I have designed.


I can set you at ease, though. I have made this one a bit more forgiving than the previous riddle. Then again, just a bit. :P

Well, here goes:


D'ah. Flynn has overslept... he'll so be too late for school. Well, time to hurry!
Quickly, he stands up from the couch and runs up the stairs left of him, to his room. He puts on his clothes, hurries back downstairs, and gets out of the house.

Once outside, he sees his neighbours. They say "hi" to him but he's in such a haste that he doesn't even respond!

Oh my, if he'd go real fast he might still make it! He runs and runs... In the distance he sees a high building with a construction worker on it.
Darn, the bridge. This must be the most inconvenient bridge ever made. Carefully, he crosses it and passes by a mean-looking pedastrian.

Magically, he might still make it in time. He's almost there! Rudely, he passes by another construction worker. Finally he reaches the school.
But hey, what is this? This is not the school... this is an empty little room. Hmm... Something seems to be hanging on the wall...

- THE QUESTION: What did Flynn see on the wall..?


Yes yes.

If you think you found the answer, don't reveal it yet! Drop me a mail at moriespolies AlolT gmail DlolOlolT com.

I'll reveal the answer and the winner (if there is one) next week! Good luck!




(And remember, always be on the lookout for hidden hints!)
---



This link is dead. It's only still here because, err... yknow, it's some sort of... memorial.



You need to login to create posts in this thread.